266 - 270 Seaford Rd, Seaford VIC 3198, Australia
For Lease
$120,000 p.a. + GST + outgoings
Large Medical Centre (9 Prac. Permit)
Yes, Belvedere Park Medical Centre is vacant and available for lease.
The impressive substantial facility has a huge frontage to Seaford Road, with two adjoining buildings and 29 car parking spaces on-site. Opposite Seaford Hotel and just one door from Belvedere shops which includes Direct Chemist Outlet, Australia Post, Ritchies IGA and numerous specialty retailers.
Key features include:
*9 practitioner permit
* 9 consulting rooms
* 2 treatment rooms
* 2 waiting/reception rooms
* Staff rooms and kitchens
* Children's playroom
* Bathrooms and shower
* 29 on-site parking spaces
For more information please contact:
Linda Ellis – Nichols Crowder on 0400 480 397 or lindae@nicholscrowder.com
David Olding – Nichols Crowder on 0408 358 891 or davido@nicholscrowder.com

Peter Blake – Cameron on 0419 308 080 or pb@cameron.com.au
Cheryl Yeats – Cameron on 0416 098 718 or cy@cameron.com.au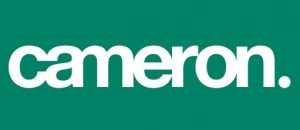 NB: All areas and measurement are approximate.  All prices are plus GST, unless otherwise stated.  All images and renders are subject to copyright.
*Denotes Approx.
Property Enquiries
Linda Ellis 0400 480 397 or David Olding 0408 358 891 - Nichols Crowder
Peter Blake 0419 308 080 or Cheryl Yeats 0416 098 718 - Cameron
lindae@nicholscrowder.com,davido@nicholscrowder.com, pb@cameron.com.au, cy@cameron.com.au
Features