How to Post a Healthcare Job Ad
---
Watch our short video on how to Post a Job on www.medicalview.com.au
or Contact us on:
Step 1 Register with medicalview.com.au
Hint– If you have already registered for a medicalview.com.au account, please go to step 2.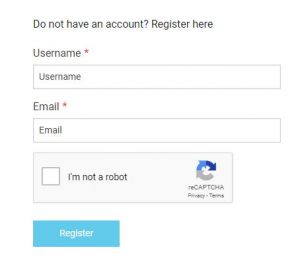 You will receive a "Welcome to Medicalview" email confirming your username and password.
Step 2 Log on to medicalview.com.au
Step 3 Set up your profile and contact information
For new users or existing users – once you log in you can create or update your profile and contact information.  For new users please do this before you place your advertisement.  Existing users can proceed straight to Submit property or My properties options.  To add or update your Profile – Click on the profile button on the top right hand corner of the page:

Fill in your name and contact information and please go to the password section and replace your auto-generated password with the password of your choice.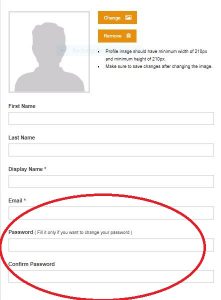 Optional – Biographical Info is Optional.
Once your profile is complete, click the Save Changes button: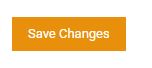 Step 4 Draft your Job Ad
Click on the Healthcare Jobs Tab or GP Wanted Tab and scroll down to the Post A job option on the menu:

Fill in the job title, location, type, category and description using the fields on the page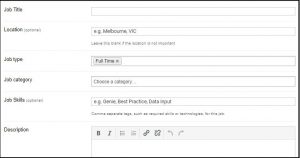 The job Title field will be used as the heading for your advertisement:
The location you type in will show on a map
The Job Type – please note – you can add more than one type here
The Job Category – click in the box and thenselect from the drop down menu
Description – Put all the job details here. You can add as much text as you like and you can format this text – selecting from the small menu above. Please also ensure you include a Contact name, phone number and email in this section.
Next you will need to fill in the Contact details for the applications to go to.

Type in the contact email address
Click in the "Closing Date" field and a calendar will appear. Choose a date from the Calendar – please note this step is optional
Enter a figure in the salary field – this is also optional
Company Details.
If you have listed a job before – Medicalview will remember the Company details. If not, please just enter the details in the fields:
Company Name
Website – this is optional but you can just copy your website URL and paste in this field if you wish
Phone – A contact phone number – this is optional but we recommend including a phone number for GP wanted ads as this is often very helpful.
Video & Twitter – these are also optional
Logo – if you do choose a logo – the image field only supports a small square image. If you do not have have a square logo then I would recommend that you leave this field black as it will chop off part of the image.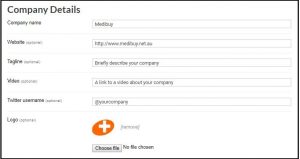 Once all the information is entered – we are ready to Preview the Job ad vertisement prior to publishing it on the site.
Hit the preview button!

This will display a preview of the Ad – so you can see how it will look once it is published.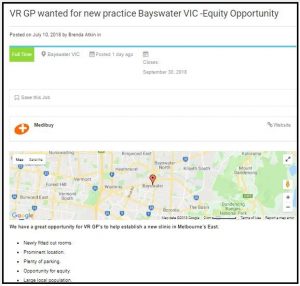 If you want to make any changes hit the edit button and that will take you back to the previous page and you can change/update any of the fields.

If you are happy with everything – hit the Submit button!
This will publish your Advetisement.

If you need to make further changes you can update the ad at anytime.
Once you have posted or drafted an ad – this ad will be saved in your Jobs Dashboard.
You can access the Job Dashboard any time you are logged in.
Simply choose Job Dashboard from the drop down menu under Healthcare Jobs.
Then a list of any your jobs drafted or posted will appear – so current and past items are all saved here.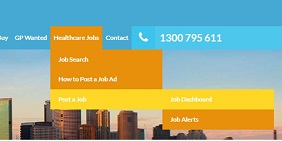 So you can choose edit to go back into the ad and make changes or you can delete etc.
Advertise a job with Medicalview for FREE!
Take advantage of this promotional offer today!
If you have any questions please email us at [email protected]
Or call 1300 795 611