Medical Practice GP's Required for new Medical Centre

Full Time
Part Time
Salary: $75% full time or 80% over time
Contact: Jennifer Kennison
Ph: 08 81013321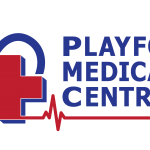 Playford Medical Centre
Multiple exciting opportunities have become available for enthusiastic and dedicated individuals to join our team in an expanding and dynamic service as a GP located in Davoren Park, South Australia. The General Practitioner will directly report to the Practice Manager and is responsible for providing the local community with routine health care and medical service to improve the health and wellbeing of the community. Be at the heart of helping people live longer, healthier, happier lives.
We are looking for people that are degree qualified with a current VR / AHPRA registration as a Medical Practitioner. Have a strong customer service focus. Have experience working with customers from a range of backgrounds.
GPs with a special interest would be highly regarded. However, we are happy to support any new Doctors willing to commence their journey.
Excellent opportunity to join a rapidly growing healthcare organisation
Centrally located practice close to both Elizabeth & Munno Para shopping centre, public transports, restaurants, schools, gyms, childcare, aged care and much more.
Opportunity of either a Full time or Part time positions with Gross billings of 75% full time, 80% overtime
Your own Modern & Fully Equipped Consulting Room, Free Parking
Experience with computerised medical records and medical practice systems is highly desirable
New equipment, well-equipped treatment rooms with electric beds, and a procedure room
Opportunity to build your career in healthcare
Live in Australia and have working rights in Australia
To enquire about this opportunity please email enquiries to myhealthservicesplus@gmail.com