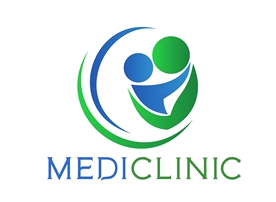 Full Time
Part Time
Anywhere
Contact: Maria Rodriguez
Ph: (03) 9544-1555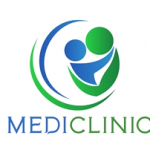 Website Mediclinic Australia
We are currently seeking motivated General Practitioners to join our friendly, progressive and innovative team.
We offer vast and variety for professional development opportunities combined with supportive and caring team environment for the delivery of high quality patient centered care.
The successful applicants need to demonstrate the appropriate level of combined education, experience and expertise in general medicine preferably with GP teaching practice environment for appointment to the position. As GP, you will have vast knowledge of a broad range of illnesses, and diagnose and treat patients of all ages.
Key duties include:
Holistic and Integrated Care management of patients.
Diagnosis and treatment of illnesses/ailments
Performance of Minor surgery and procedure
Promotion and Health education to patients
Active participation to clinical research projects
Liaising with other healthcare professionals and/or hospitals
Key Criteria:
MBBS ; FRACGP or equivalent
Current unrestricted AHPRA registration
Minimum 2 year work experience as General Practitioner
Strong clinical and diagnostic skills expected in general medicine.
Clear communication skills, empathic, compassion and a good understanding of therapeutic relationship principles.
Ability to solve problems and effective decision-making skills in real time manner.
Drive to continue learning throughout career and post-graduate trainings
Time management skills
Attention to detail
Benefits of joining our Medical Team:
High earning potentials/revenue opportunities up to 450K
Flexible working hours
Career advancement is possible via hospital networking, research or teaching opportunities.
Guaranteed full appointment booking daily.
Team Care Support including 4 x Practice Nurses, clinical psychologist, Podiatrist, Care Coordination Team, and administrative team, who will assists GP with care plans, health assessments, immunizations and procedural works.
Efficient Wide ranging clinical and medical staff support in health assessments, care plans, chronic disease management, excision work, women's and men's health clinics prominent in the practice.
Comprehensive medical clinic with state-of- the art facilities including procedural room, dedicated consulting room, On-site pathology and access to modern and well-equipped conference room.
Close proximity to pharmacies, hospitals, other health service providers, shops, library and transportations.
COVID-19 precautions in place in the clinic:
Personal protective equipment provided to staff
Plastic shield at work stations
Temperature screenings
Social distancing guidelines in place
Sanitizing, disinfecting or cleaning procedures in place