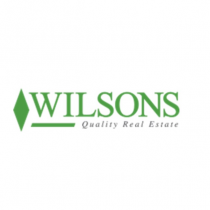 Why select Wilsons as your agent?
The Wilson name has been synonymous with Geelong real estate since 1972.(/H5>
The green diamond, a symbol for quality, has represented our real estate business from the beginning. In the early years as Bodey Wilson & McKewan to the present day as Wilsons, a family owned and managed company.
We are not about being the biggest but we are about being the best. Quality is at the heart of everything we do, from our people, selling methods, property advice and marketing strategies.
No sale no charge
There are no charges payable should your property not sell or should you decide to withdraw it from sale. *No conditions apply.
Specialists in negotiation
At Wilsons, we know the difference between obtaining a 'high price' versus the 'highest price'. We aim to delight our sellers with the sale outcome and believe that we don't deserve to be paid unless the highest price is achieved.
Superior selling methods
We have taken years to perfect what we believe to be 'best practice' when selling real estate. We challenge the use of traditional methods of sale i.e. Auction or standard Private Sale believing them to be processes that favour the industry and not the consumer. Contact us today to find out a better way.
Service guarantee
We guarantee the quality of our service and we guarantee our quoted price. Too many sellers are placed at risk by agents over quoting a selling price to win business and then ask for marketing monies up front. See our guarantee.
Targeted marketing strategy
Not all properties are the same. At Wilsons we believe your home should look its best when on the market. We develop and implement a targeted marketing strategy for your property with the sole emphasis of attracting the right and genuine buyers.
Quality inspections
Wilsons focus is on the quality of buyers inspecting, not the quantity. Often agents espouse that "real estate is a numbers game". Not at Wilsons, it is the agent's duty to have good qualified buyers inspect the homes that we offer for sale, After all, how can we negotiate the highest price possible if we don't know the people that we're negotiating with?
wilsons-jenman-approved
The Wilson name has been synonymous with Geelong real estate since 1972. The Jenman name has sat alongside the Wilsons brand since 1996 helping promote and espouse the higher standards of ethics and client care.
2 Myers Street, Geelong, Vic 3220.
(03) 5222-1922
(03) 5222-4226
[email protected]