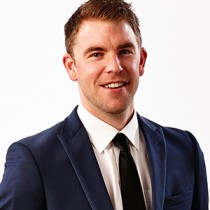 Mitch Allen – Commercial Sales & Leasing Consultant
Mitch entered the commercial property industry after 8 years in the stockbroking and pharmacy sectors, in which he held advisory and managerial roles, respectively. He has completed a bachelor of commerce, majoring in marketing and entrepreneurship, and is RG146 accredited in securities and managed investments.
MOBILE : 0434 576 032
EMAIL : [email protected]
About Mair & CO
Mair & Co. is the real estate agency of the Mair Group of Companies offering sales, leasing and property management services.
Mair & Co. was established in 1966 and our team has extensive experience and proven expertise in all areas of real estate. Today we specialise in providing full support services to the Mair Group's activities in property development, investment and management. In addition to serving the Mair Group activities, we provide a personalised and professional service to our well established client base.
When you entrust your property to Mair & Co. you can be confident knowing that we will act as your partner in success and your catalyst for growth. Property is about people, we employ the right people with the right attitude who have a passion for property and an ability to work cooperatively with our clients.
Office Phone – (08) 9221 1553
Office Fax – (08) 9218 8009
Office Address – 3/1 Tully Road East Perth WA 6004
---
Contact Details
Office : 08 9221 1553
Mobile : 0434 576 032
Fax : 08 9218 8009
---
Send a Message