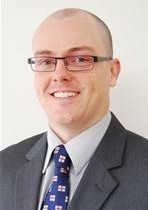 Michael Taylor
Stanton & Taylor First National
Some interesting facts about Michael

• Michael is the third generation of the Taylor family that has run Stanton & Taylor in Penrith for over 50 years. 
• Michael lives locally & has a young family. 
• He grew up in Penrith playing cricket for Penrith RSL. An all sports fanatic but in particular loves NRL, golf and snowboarding.
• Has a wide range of knowledge on all types of commercial & industrial property in the Penrith region.
• Michael is also a qualified lawyer with 10 years of experience as a practitioner – a handy background to have for commercial transactions.
Stanton & Taylor First National
371 High Street,
Penrith NSW 2750
PO Box 5
T 02 4731 2899
F 02 4725 9630
---
Contact Details
Office : (02) 4731 2899
Mobile : 0414 993 777
---
Send a Message