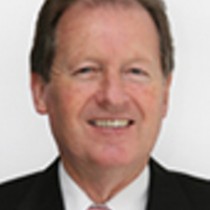 Frank Hellier – CEO
Frank commenced his real estate career in 1974 after returning from active service in Vietnam and now independently operates and controls four offices in Cheltenham, Hampton East, Mentone and Mordialloc.
Frank brings more than his experience in residential and commercial real estate to this leading real estate organisation – he actively and personally instigates and maintains an ongoing commitment to training the staff under his direction to achieve ever -increasing standards of performance.
The Real Estate Institute of Victoria (REIV) has expressed appreciation to Frank for his services and involvement over many years. Frank is a recent past President and a current Director of the REIV, a Fellow of the Real Estate Institute of Australia, a past member of the Estate Agent's Council which is an advisory body to the Minister of Consumer Affairs and was Chairman of the REIV's Best Practice Committee for 10 years; he also holds a Category 4 Training Certificate for Teaching Real Estate.
Locally, Frank previously held the position of President of the Cheltenham Chamber of Commerce for 8 years and is also the current President of the Cheltenham Chamber of Commerce.
With unmatched experience, ability and success with auction sales, Frank Hellier and Malcolms Real Estate are the right person and the right agency for you.
Always contact Frank Hellier for good advice whenever you are considering selling or buying a home – he leads a successful non-franchised company with a solid reputation in the Bayside area and a team of sales people with an established record of integrity and success.
Telephone: 9581 7313
Mobile: 0418 556 145
Email: [email protected]
---
Contact Details
Office : 03 9581 7313
Mobile : 0418 556 145
---
Send a Message