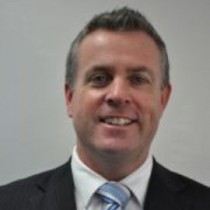 LJ Hooker Commercial Penrith is owned and operated by local dedicated real estate professional Dave Reardon.
With over 18 years experience in the local marketplace, Dave is keen to see the LJ Hooker Commercial brand continue to grow.
Dave is a licensed real estate agent, registered valuer, REI affiliate and accredited commercial specialist and a qualified auctioneer and stock and station agent. Dave also has a degree from the University of Western Sydney – Bachelor of Business (Land Economy).
For as long as Dave has been working in the real estate industry, he has achieved great success having continually reached the top echelon of salespeople throughout NSW and Australia, Dave has consistently proved that he is one of the industries top performers and worthy of the esteem he is held in by his peers and colleagues.
Having worked within the Nepean Valley market place for many years, Dave has seen great progress to the ever changing face of Penrith and feels privileged to be so closely involved with a city with such a bright future.
The region continues to grow and evolve, and he is proud to be at the forefront of the business community helping his clients achieve their goals, whilst seeing the community benefit as a whole.
Dave's proudest achievement has been building his team into a group of high performers from reception through to sales, leasing and management. He has been very fortunate to find a group of young enthusiastic professionals that have great ability in their roles and ensure a smooth transaction for our clients.
This business prides itself on being at the forefront of innovation, technology and training. The results of this can be seen in the marketplace everyday.
Dave is proud of the team and is excited to seem them at the head of our industry, leading the way in our marketplace.
Read more at http://penrith.ljhcommercial.com.au/about-us/our-team/dave-reardon
---
Contact Details
Office : 02 4731 3399
Mobile : 0412 732 432
Fax : 02 4731 5222
---
Send a Message