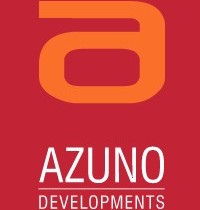 AZUNO
The AZUNO team consists of professionals across all the relevant sections of the property development spectrum. Robert Deane, director and founder of AZUNO Developments has over 25 years of property experience within the commercial real estate and development industry. All of our people are committed to the success of the AZUNO brand and thus respond quickly to the never-ending challenges of property development.
AZUNO developments is always able to seize opportunities quickly and can adjust strategies to keep up with the current market therefore allowing us to be at the head of the developing sector.
Within the completed projects AZUNO has allowed for the creation of AZUNO Developments own boutique office business managed through offering over 20 individual office suites.
Today, AZUNO continues to be passionate about enhancing Brisbane's property development while seeking new and exciting opportunities through all sectors of the market place.
Since the company's inception in 2003, AZUNO has been able to maintain solid growth in terms of financial turn over and project scale with completing over $50m in projects ranging from an inner city town house development in Red Hill, to a $13m retail development at Oxenford on the Gold Coast.
The philosophy of AZUNO Developments is simple.
To partner with companies sharing a similar vision.
To build on that vision.
To realise returns.
AZUNO Developments sees real partnerships as paramount to long-term business success.
It is AZUNO's aim to work 'as one' with all partners, reflecting the company's name and future.
Call Robert Deane:
MOBILE – 0412 679 285
PHONE – 07 3367 8375
EMAIL – [email protected]
99 Musgrave Road Red Hill
QLD 4059
---
Contact Details
Office : 07 3367 8375
Mobile : 0412 679 285
---
Send a Message