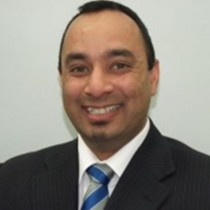 Highly accomplished and with extremely impressive credentials, Adrian Ferris is one of the real estate industry's great success stories.
Unlike any other agent, it is Adrian's past which makes his future so good. With a background in Secondary Teaching (Business Studies) and his prior career in working in not-for-profit children's charities, it is this field that has molded Adrian into being the genuine and personable person that he is. Prior to joining the real estate industry, Adrian worked for the Starlight Children's Foundation for over 5 years as "Captain Starlight" entertaining all the patients of the Royal Children's Hospital in Melbourne. An amazing privilege and a highly demanding role but one more rewarding than you can imagine. Still to this day, Adrian performs Magic Shows for children, M.C.'s charity fundraising events and is still a current volunteer camp leader for children's cancer charity "Camp Quality" for over 20 straight years.
As a real estate agent, under Principal Don Stevenson's guidance and tutoring, Adrian has accumulated so many achievements and awards in the past few years which many agents do not achieve in their lifetime. Commencing in 2003, Adrian's first sale was from his very first client on his very first inspection. It does not get any better than that!
In 2005 Adrian was swiftly promoted to Sales Manager and his commitment and dedication to his clients saw him deservedly awarded as one of the top 15 sales people throughout 100 office networks throughout Australia. He was awarded the annual Bronze Achievement Award in 2006, a Silver Achievement Award in 2007, and another Silver Achievement Award in 2009. In 2006 Adrian became a Partner and Director of the agency, which Adrian took great pride in, buying a half share of the business. Another professional achievement saw Adrian being in the Top 10 State finalists for the R.E.I.V. Novice Auction Competition for Victoria and winning the prestigious South East Division R.E.I.V. Award for 2008. In 2009/2010, Adrian opened his own independant First National Office with partner Don Stevenson.
If you're looking for a motivated, committed, and successful, licensed agent who prides himself on integrity, honesty and complete professionalism contact Adrian Ferris on 0488 777 888 – the most prosperous number in real estate.
ADRIAN FERRIS
Director
T: 03 9763 9000
M: 0488 777 888
E: [email protected]

---
Contact Details
Office : 03 9763 9000
Mobile : 0488 777 888
---
Send a Message