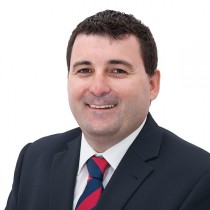 He's been referred to as 'A young man in a hurry', however this high achieving individual is simply motivated by his willingness to 'Get the job done' on behalf of his clients.
His phone never stops ringing, his personality and infectious laugh make you smile, however, this extremely dynamic professional is most serious about his Real Estate career. That career has now seen Miguel become the driving force that has led to De Freitas and Ryan today having five offices in Perth and one in Melbourne with other offices on the drawing board.
His impressive client list and sales results make him the envy of his competitors, however, in Miguel's case he's so exceptional at what he does that even his competitors are his clients.
With millions of dollars in Commercial and Residential sales behind him you'll be thrilled to experience the Miguel De Freitas service in Real Estate.

---
Contact Details
Office : (08) 6399 6800
Mobile : 0417 268 465
---
Send a Message